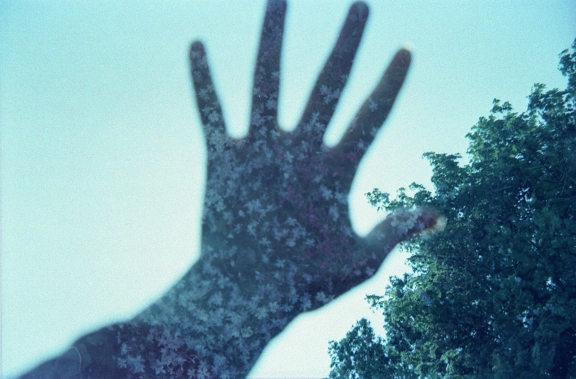 What?
Two pictues on top of each other can give a pleasing effect.
How?
It used to happen sometimes by accident: after taking a picture you would forget to wind the film, and the next picture would end up on top of the previous one. The result was considered a failure and thrown away. Later camera's came with a safety to prevent double exposures, and it would only happen if the camera would jam or was broken, like my Paxette.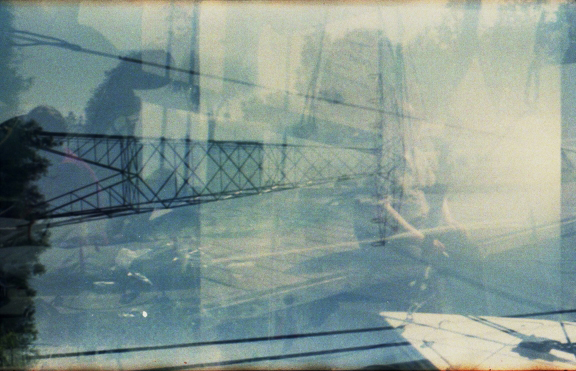 These days it's a popular method of creating special works of art. The simpelest method is shootin a roll, rewinding it, and shooting it again. These results are often unpredictable, though there are people who can create the most amazing images this way. Not me, unfortunately.
The trick with this method is marking your film carefully (with a marker or a tiny drop of white-out or something). This way you'll know exactly how you put your film in the camera and you'll be able to replicate this exactly, thus ensuring that the two layers of the picture align.
A second tip is to fill one of the layers (preferable the second one, but that's more a guideline than a rule) with strong patterns, like
flowers
letters
images of galaxies, flowers, jellyfish, etc. against a black background (full screen on your computer)
colorful displays at a market
etc.
Dark parts of the first layer will be filled by the second layer. Very bright items on the second layer will burn into the first layer.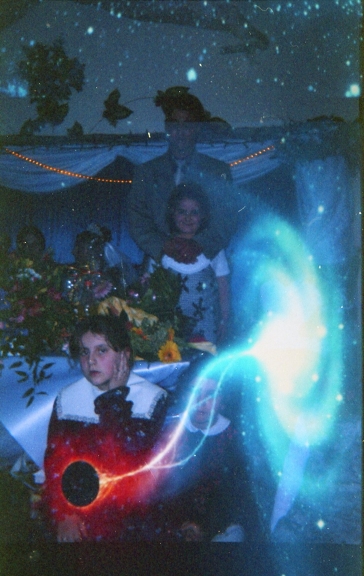 Double exposures are even easier with a camera without safety, either an old one (Agfa Clack, Yashica-D, an old box camera), or a new one from Lomography.com like a Diana (mini), Holga or LC-A. Than you don't have to double expose your entire film, but only when you feel like it. And it's a lot easier to plan your shots.
An easy way to get a nice picture is by first shooting a silhouet, for instance your hand in front of the sun, and double it with a flower bed or something similar.
Another fun one: take two of tree pictures in quick succesion of someone running or jumping. You'll capture movement in one picture.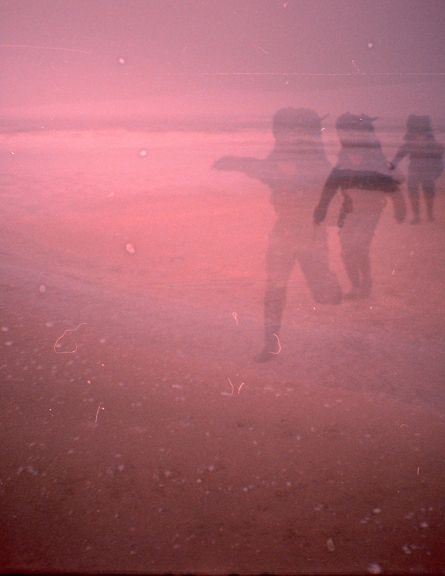 Keep in mind that by exposing your film twice, you'll get twice as much light on your film, so there's always the danger of overexposing. Remember this when choosing your film (not too fast) and/or exposure (use a small diaphragm of short shutter time).